Event Recap: KSSHRM Annual Conference
No Comments
September 25, 2022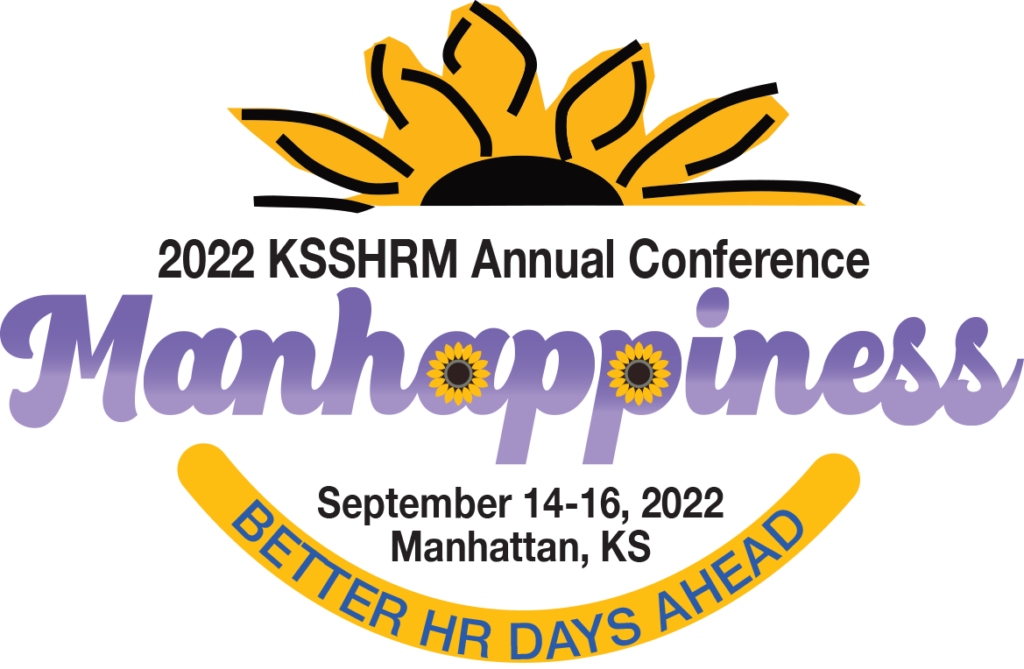 I was excited to attend the 2022 KSSHRM Annual Conference, which was my first Kansas state conference, and the event did not disappoint! Here are some of the highlights.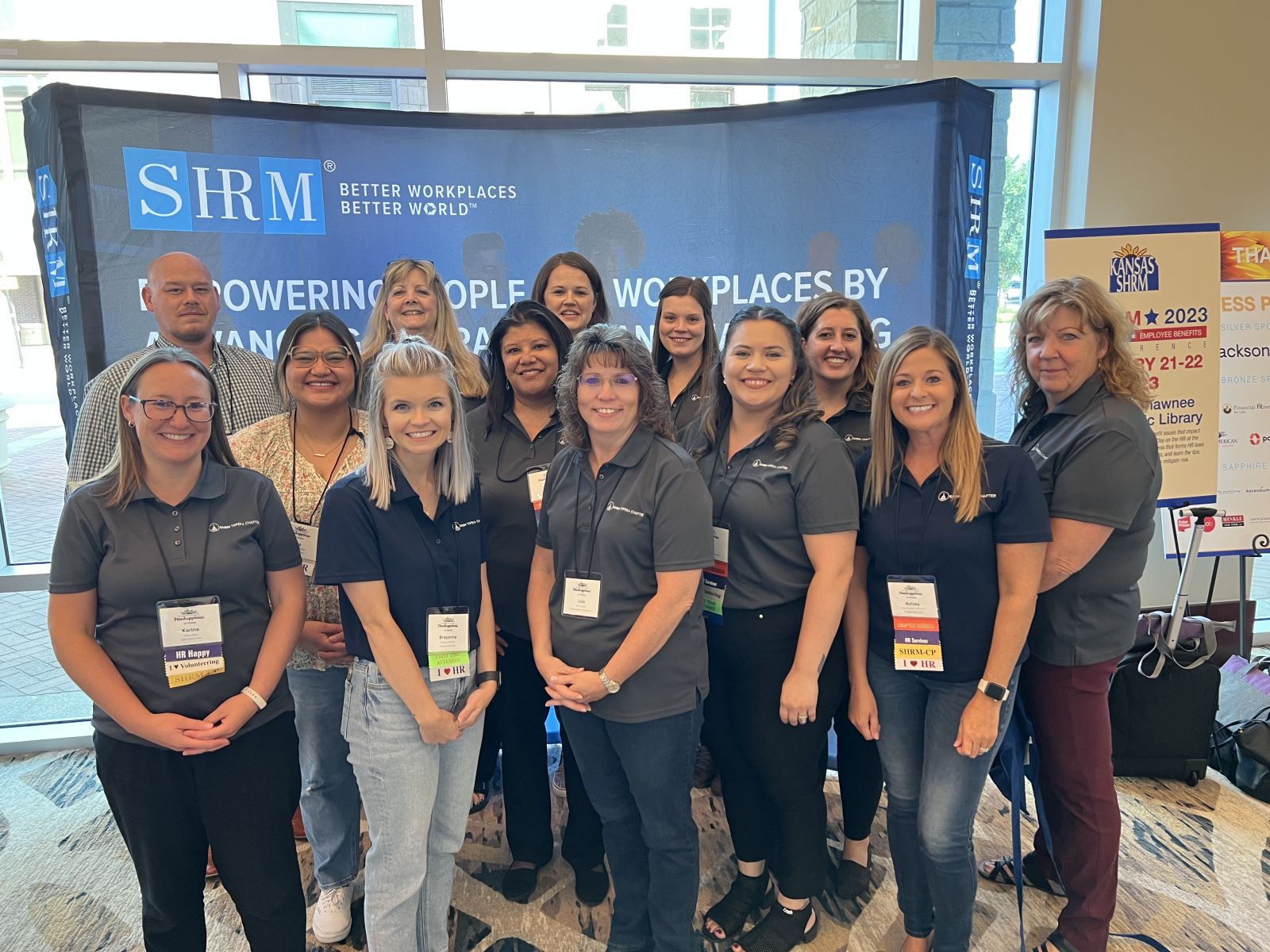 Speakers
The conference included a great lineup of speakers and sessions, with each providing recertification credit for SHRM and HRCI. These were my top four sessions:
Shonda Atwater, Director of Internships and Apprenticeships for the Kansas Department of Commerce, presented on how registered apprenticeships are a proven workforce solution--and how virtually any organization can implement them. Governor Kelly's establishment of the new Office of Registered Apprenticeship earlier in September brings additional resources for growing apprenticeship programs across the state. Visit the office's new website at http://www.ksapprenticeship.org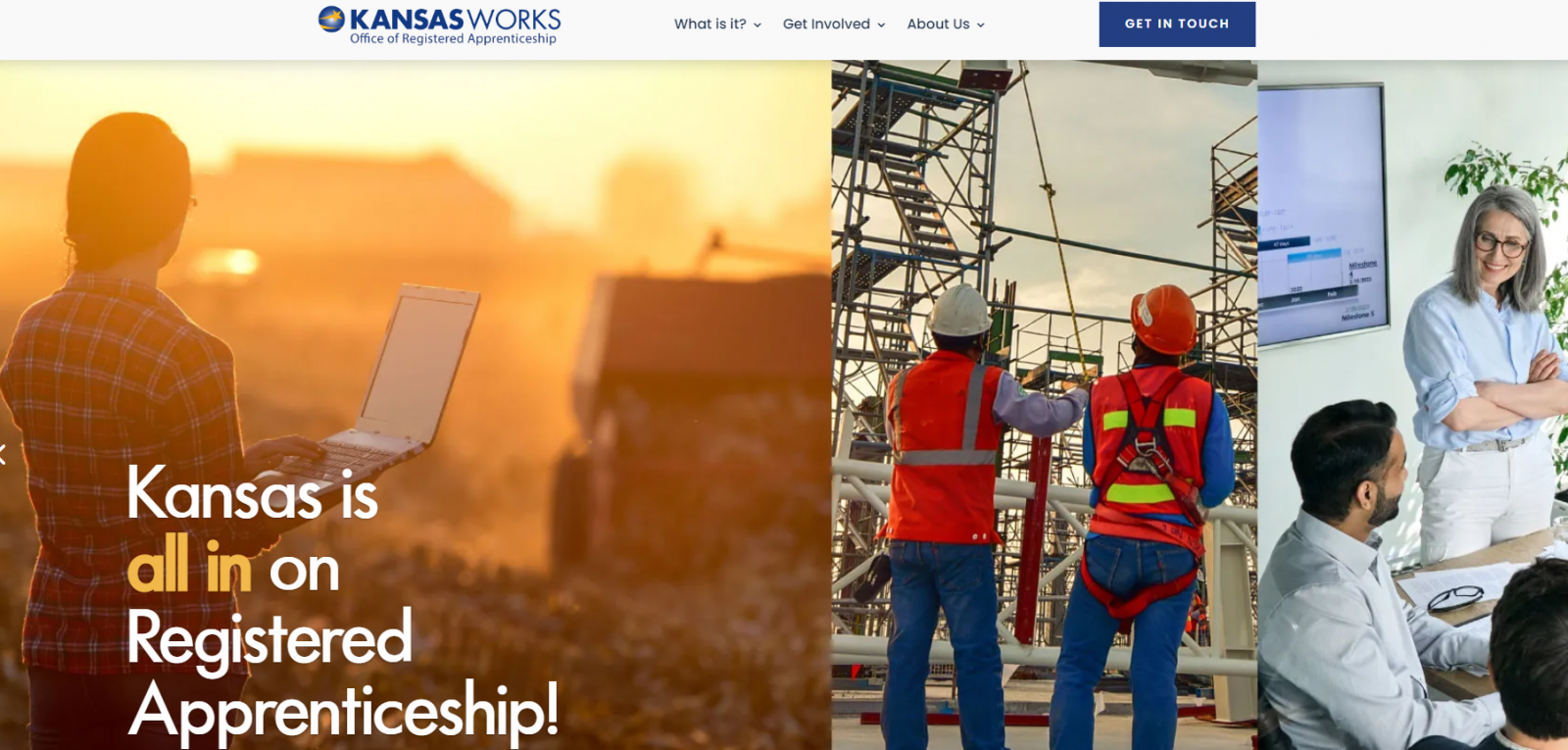 Later in the conference, KSSHRM announced their partnership with the SHRM Foundation to introduce the first HR Registered Apprenticeship program.
Jen was a funny, informative and engaging speaker--I could have listened to her present for much longer than one hour! She outlined just how much stress impacts the bottom line of organizations (it's a lot). For each of the 11 triggers she outlined, she gave a way to control it or influence it. One of the triggers that stood out to me was ambivalence (think quiet qutting) and a way to defeat it is to give decision making ability.
Pam uses her own experience with positive psychology to present on how small changes can lead to big differences. Her confidence, humor and passion truly connected with the audience as she talked about how important it is to make connections and praise others. One of my favorite suggestions of Pam's to increase positivity is to write three good things about your day--what went well--each and every day.
Joel uses improvisation and humor to highlight the importance of communication, teamwork, passion and fun. The best part of this session was watching our own chapter member Lara Waits take part in one of the improv games (you were awesome, Lara!) This funny, high-energy and interactive session was the perfect keynote to end the conference. My key takeaway was that if you give others opportunity and positive support, they will succeed.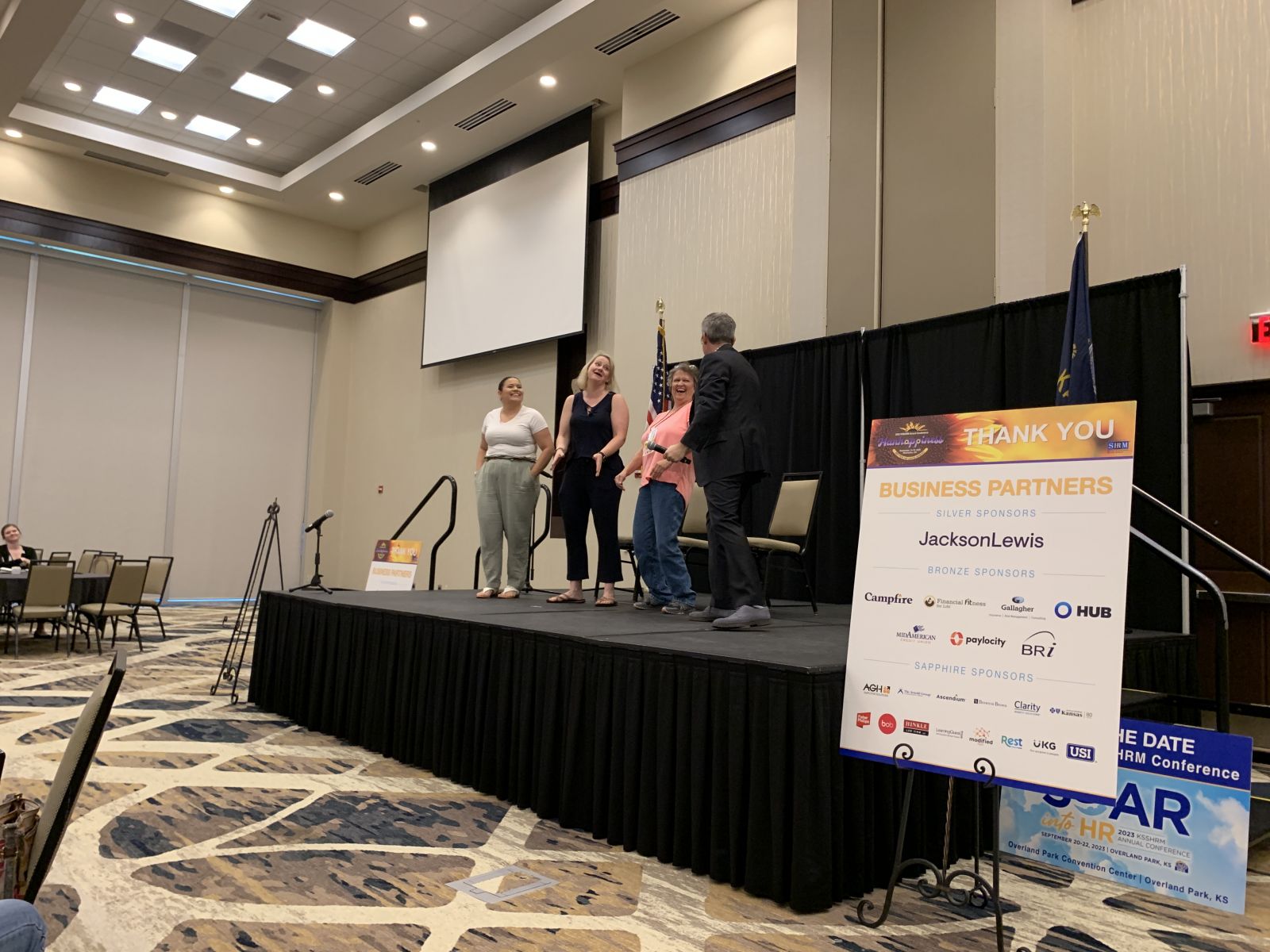 Location
With Manhattan located less than an hour from Topeka, it was an easy drive to go back and forth for those who did not make hotel resevations. The conference took place at the Manhattan Event Center, which was close to multiple hotels for those of us who did stay. It was also within walking distance to lots of fun and local restaurant options. Shoutout to Tallgrass Tap House (with a lovely rooftop patio), 324 Speakeasy (with fancy and delicious cocktails), and Radina's Bakehouse (with the best baked goods and coffee!).
Networking
One of the best parts of attending any conference is being able to network with others. I was able to learn a lot about HR practices and challenges from fellow attendees, especially during the breakout sessions.
There were two networking events, one on Wednesday evening (a reception with exhibitors, food and drinks) and one on Thursday evening (the Manhappiness Carnival, with food trucks, drinks, and fun carnival-themed games). Early end times of the events left time to grab dinner and drinks, and I had such a fun time out with fellow SHRM Topeka members!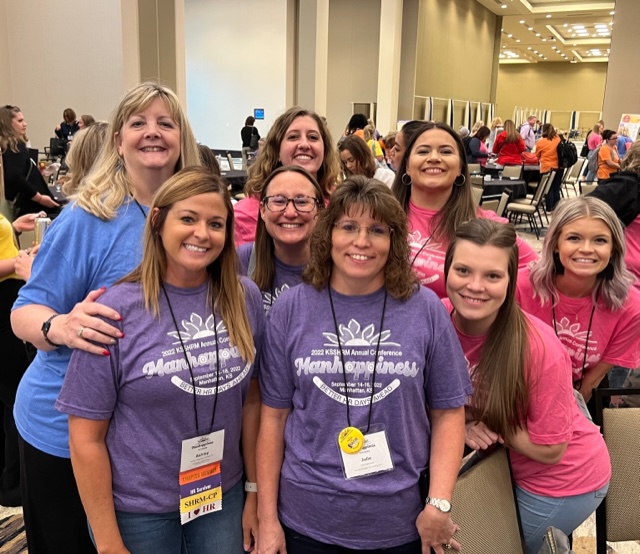 Volunteer Opportunities
There were multiple opportunities to volunteer your time at KSSHRM, and I know the SHRM Topeka chapter had several volunteers take part! From conference bag stuffing to attendee registration to session volunteers, this was a great way to pitch in to help out. I volunteered with the SHRM Foundation table this year, and I plan to get involved with the conference planning committee next year.
Awards
The SHRM Topeka chapter had three members nominated for KSSHRM awards! Ashley Esquibel and Kelly Welch were nominated for the 2022 HR Professional of the Year Award, and Breyanna Bickford was nominated for the 2022 Rising Star Award. A big congratulations to all three for their nominations!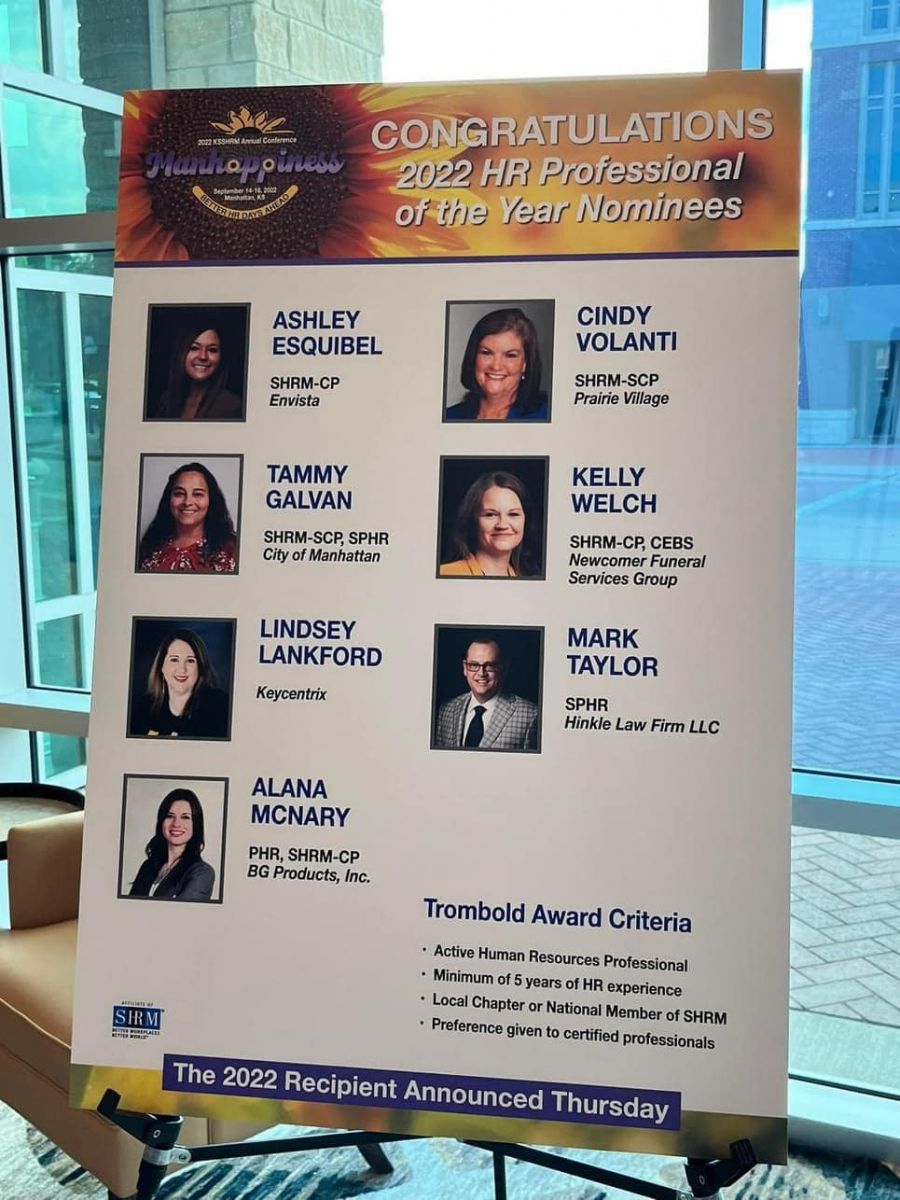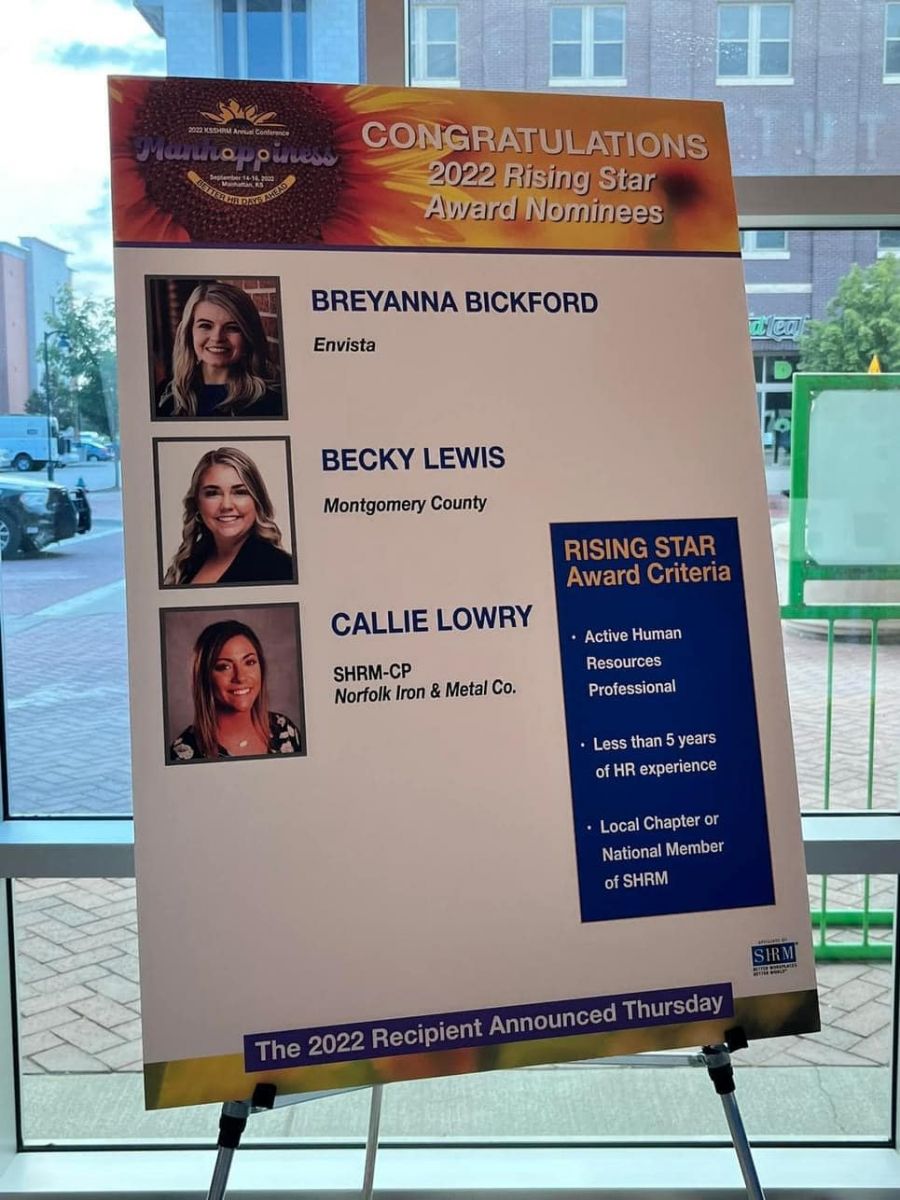 Raffle
The SHRM Foundation Raffle deserves special mention, with a variety of great prizes available to win! Our own chapter member Pam Pierce was a big organizer of this portion of the conference, plus, SHRM Topeka was the chapter that provided the most baskets (based on chapter size)! The chapter won $100 which was donated back to the SHRM Foundation.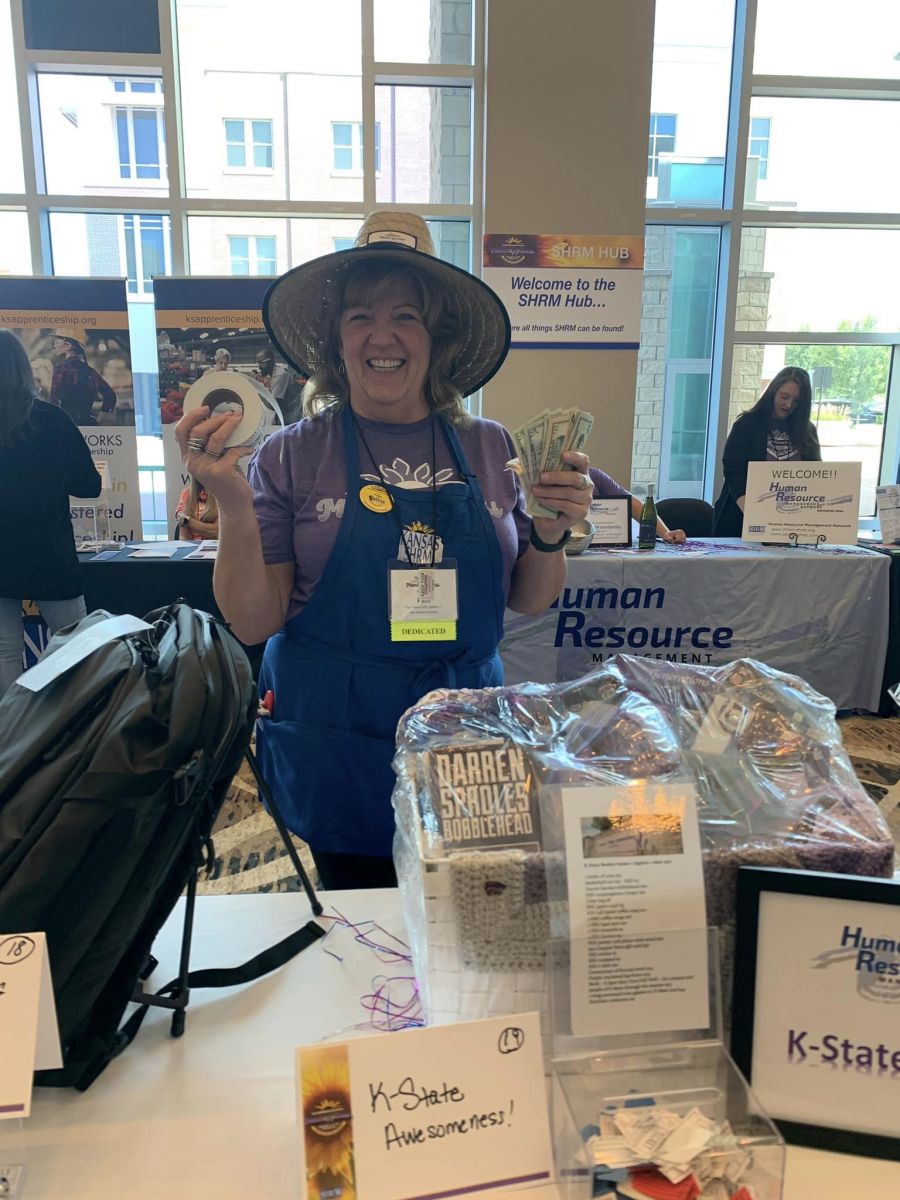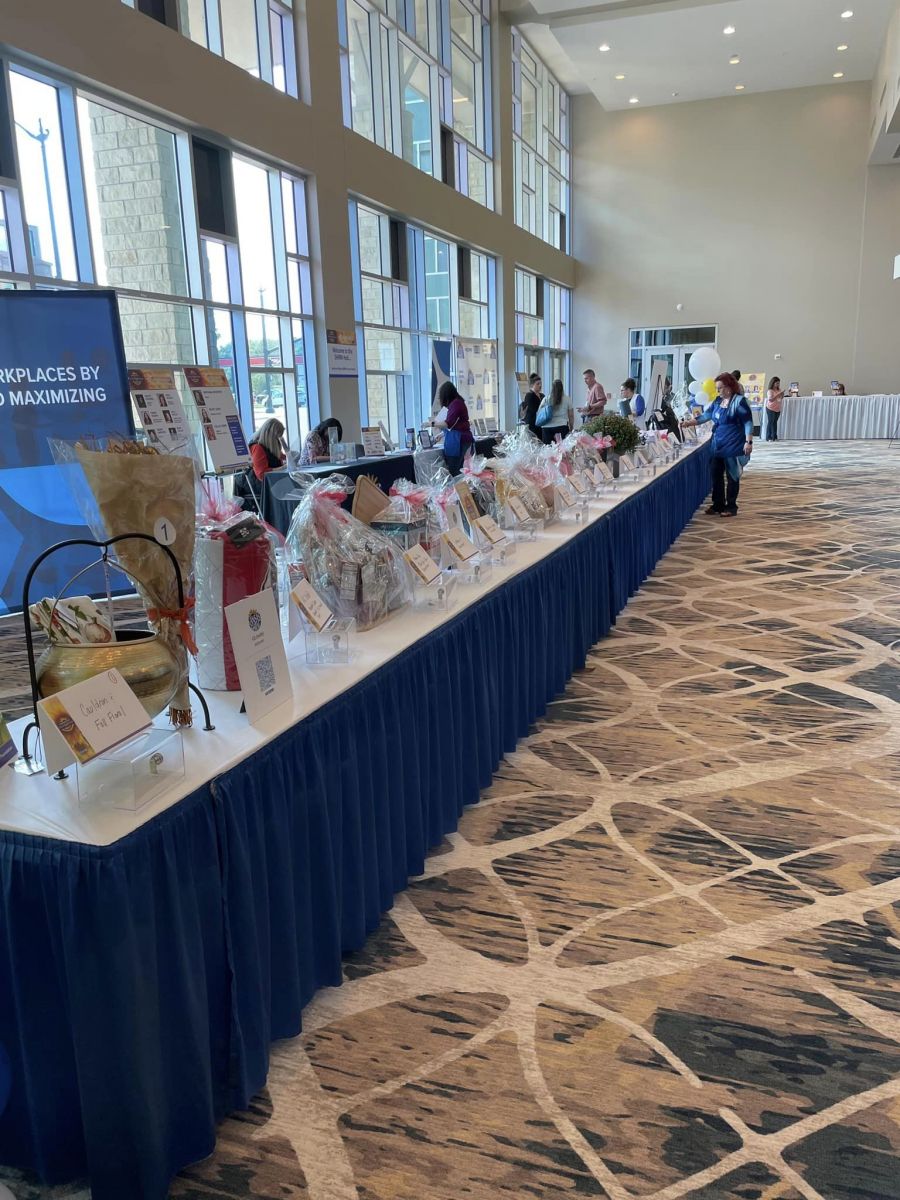 Save the Date
Next year's KSSHRM Annual Conference is being held in Overland Park from September 20th-22nd, 2023. Be sure to check in on the KSSHRM website and on social media for updates!