Welcome to SHRM Topeka!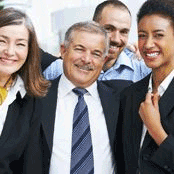 We are an affiliate of the Society for Human Resource Management (SHRM). Whether you are new to the HR field or have many years of experience, we are a local starting point for networking, information, professional development and continued support of excellence in Human Resources.
We welcome your use of this site as a resource and encourage you to check back frequently for updated information. We also encourage your involvement and suggestions about all of our activities, on the web and off.
We look forward to seeing you at an upcoming meeting or event!
Upcoming Events
See All >
October 24, 2019 -

11:30am

to

1:00pm

Location:

The Brownstone 4020 NW 25th St, Topeka, KS 66618

November 21, 2019 - 5:00pm

Location:

The Foundry Event Center 400 SW 33rd St Topeka, KS 66611

We hope you join us to Topeka's very first DisruptHR!

We look forward to bringining you a fun night filled with great speakers and great people to network with. 

December 12, 2019 -

4:00pm

to

6:00pm

Speaker: Kristin O'Shea

Topic: TBD

Meeting time:

4:00 p.m. Networking, Cash Bar and Appetizers

4:30 p.m. Chapter Meeting Begins

5:00 p.m. - 6:00...
From our Blog
See All >
In our last post we addressed some of the things a Human Resources department does every day.  We discussed things such as employment law compliance, benefit management, and recruitment.  For the next few blog posts we're going to dive deeper into the subjects we discussed.  For our...

When it comes to small businesses, Human Resources (HR) is a function that's often left to the owner or an accountant.  Some say HR is a hugely important.  Others say it is inessential to the daily operation of a small business.  What is the truth?  When does HR become a necessity?...