Board Member Spotlight: Julie Kampsen, Programs & Training Director
No Comments
April 25, 2022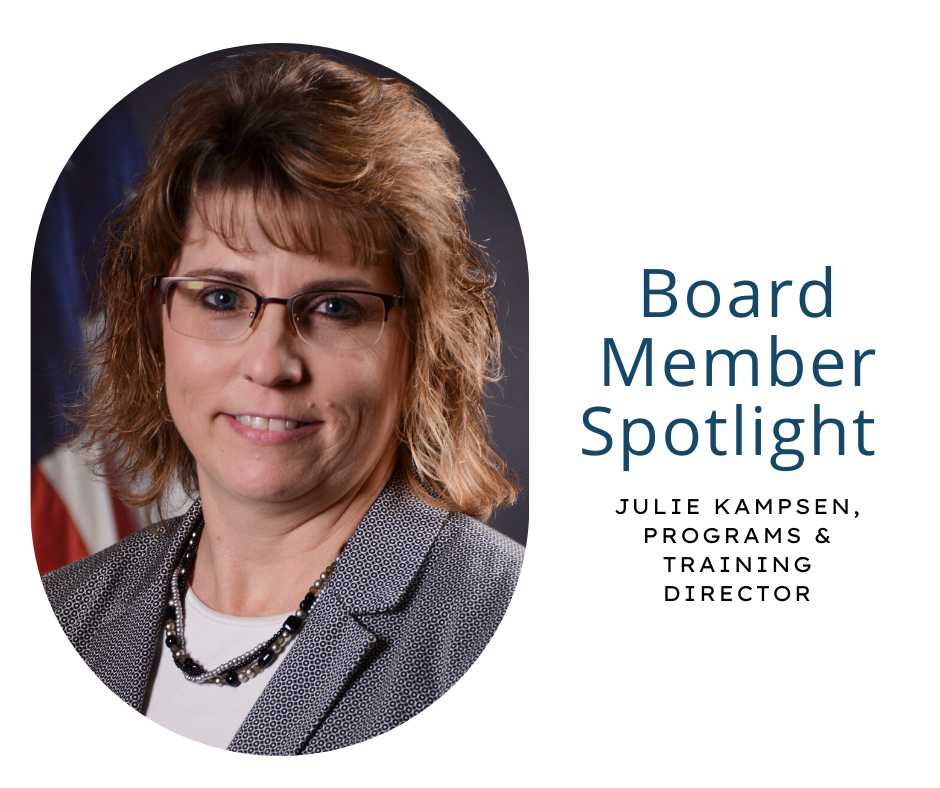 SHRM Topeka is proud to feature our 2022 Board of Directors! Learn more about Programs & Training Director Julie Kampsen with our Q&A.
Tell us about your experience with SHRM Topeka.
I have been coming to SHRM meeting for a few years. I enjoy the meetings and topics that are presented.
How long have you been working in HR?
I have been working in HR for 15 years but only 6 of those years have been in a "true" HR role.
What resources do you use to stay up-to-date on HR news and trends?
I use the SHRM national site and talk with colleagues as well. I receive HR newsletters.
What professional accomplishment are you the most proud of?
I am most proud of the fact that completed my HR degree while my children were in high school.
What advice do you have for someone new to the HR field?
Join the SHRM Topeka group so you can network and learn all the things HR related.
Why should local HR professionals get involved in SHRM Topeka?
It is a great way to connect with other HR professionals.
What do you like to do in your free time?
I like to spend time with my family, especially my two grandsons. I also love to scrapbook.
What's one thing you love about Topeka?
The one thing I love about Topeka is it is small enough to not feel to overwhelmed with big city life.