Event Details
FRISK - A Procedural Documentation for Employee Conduct & Evaluation
Date:
November 17, 2016, 1:30pm – 4:00pm
Location:

Capitol Plaza - Emerald Room I
1717 Southwest Topeka Boulevard
Topeka, KS 66612


Price:

$25 SHRM Topeka Members/$50 non-SHRM Topeka members

Event Type:
iCal link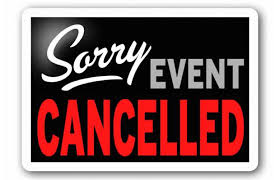 Topic: FRISK - A Procedural Documentation for Employee Conduct & Evaluation
Speaker: Dr. Lyn Rantz
Head of School - Topeka Collegiate School
Cost: $25 for SHRM - Topeka Members that pre-register on website
$50 for Non-SHRM - Topeka Members that pre-register on website
Every workplace has employees will have employee challenges, issues, and dilemma. Effectively handling these problems is a key to a productive workplace with greater productivity, higher morale, and less turnover. Accurate, dependable, and clear documentation that withstands the legal challenges and supports an organization's mission is the topic of this presentation. Participants will learn the elements of professional documentation to enhance an organization's effectiveness. Participants will learn not only theory but practical processes to alleviate stress and ambiguity with employee poor performance.
Last day to register online: 11/14/2016 (registrations after 11/14/2016 will need to be done at the door and will be an additional $5)
Click here to register
Please note, effective 12/21/2015 you must log in to register. If you've forgotten your password, click here to have it reset.
If you are not a current chapter member, you may attend a meeting as a guest of a chapter member or contact a member of our Board of Directors.