Event Details
2015 SHRMinar: Achieving Leadership Excellence – Practicing Ten Great Rules of Leadership
| | |
| --- | --- |
| Date: | August 27, 2015, 9:00am – 4:00pm |
| Organizer: | |
| Location: | |
| Price: | |
| Event Type: | |
| iCal link | |
Achieving Leadership Excellence – Practicing Ten Great Rules of Leadership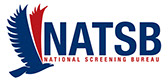 2015 SHRMinar Sponsor
Overview:
Leadership is a tough business. It's not for everyone! The good news is that you can develop skills that enhance your capacity to serve in a leadership role. Whether it's an executive position or managing or supervising others, it's essential that you develop in at least two primary areas of competence – building relationships and achieving results through others. Practicing Ten Great Rules of Leadership is derived from both in-depth research on modern day leadership and instructor Rich Drinon's experience from working with thousands of leaders in hundreds of organizations throughout the U.S. and Canada over the past 27 years.
Outline:
• There's the Rub – It's All About Relationships AND Results (Introduction)
• The Golden Rule of Leadership - Lead by Example
• Once You Were Responsible – Now You Are Accountable
• The Leaders Greatest Ally- Communicate Effectively (With an emphasis on leading change)
• No Trust, No Believe, No Follow – You Must Establish Trust
• For Success and Survival – Make More Allies than Enemies
• Indecisive Types Need Not Apply – Be a Problem Solver
• Great Expectations – You Must Be Seen as Competent
• Like Money in the Bank – Guard Your Credibility
• A Most Pervasive Element – Use Power Wisely
• Asleep at the Wheel – NOT! Stay Relevant
• Shed Some Light on the Subject – Beware of the Dark Side
• Do You Wear a Black or a White Hat? - Develop Political Savvy
Objectives: Participation in this program will provide attendees with:
An understanding of the Relationship – Result Dynamic essential to modern day leadership.
An examination of ways to build better relationships with others.
Instruction on stops for achieving results through others.
Opportunities to exchange ideas in a group of like-minded peers.
A self-improvement game plan developed through several in class exercises.
About the Presenter:
Rich Drinon is a leadership communication skills trainer specializing in the areas of building relationships, coaching for results through others, promoting change, and facilitating decision making. He is a Journalism graduate of the University of New Mexico and has a master's degree in Communication & Leadership Studies from Gonzaga University. Rich has worked in leadership positions for statewide, national and international organizations, including a state-wide hospital association and an international jazz music association. Over the past 27 years he has conducted thousands of programs for organizations throughout the U.S. and Canada, and individual coaching sessions with hundreds of leadership and management professionals. Rich has provided training for numerous organizations and executive teams in Topeka, Lawrence, Manhattan, Kansas City and throughout the state. He currently provides Private, Personalized Coaching for dozens of C-Level Executives in Kansas.


Pre-approved for 6.0 hours of general HRCI credit