Board Member Spotlight: Ashley Esquibel, Finance Director
No Comments
July 16, 2022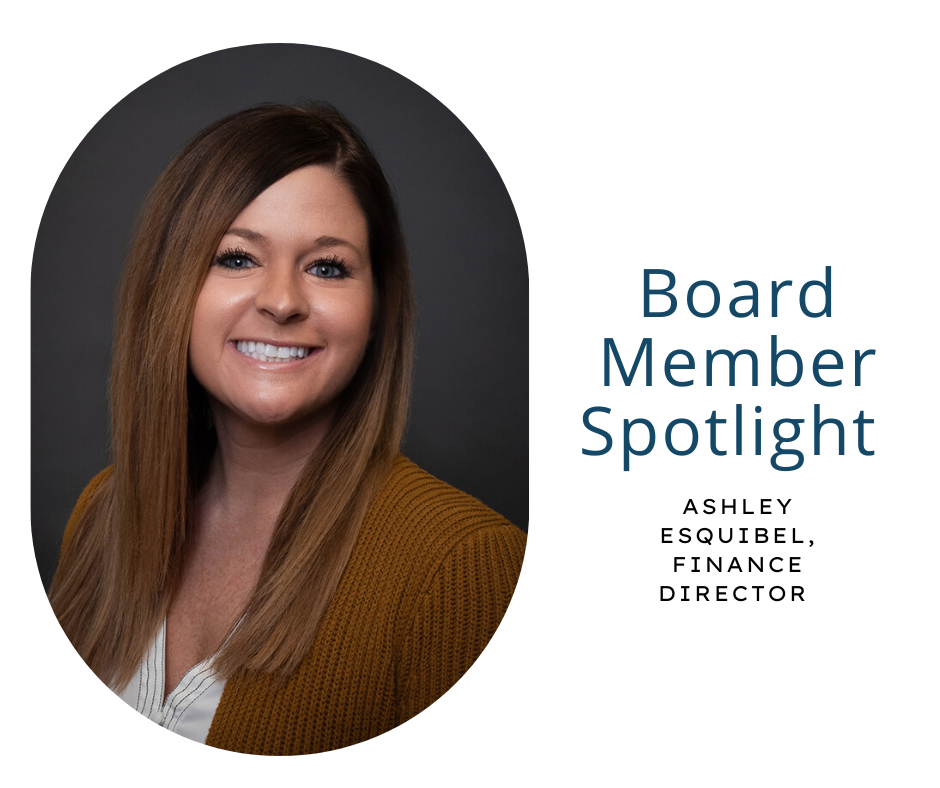 SHRM Topeka is proud to feature our 2022 Board of Directors! Learn more about Finance Director Ashley Esquibel with our Q&A.
Tell us about your experience with SHRM Topeka.
I joined the Topeka Chapter of SHRM in 2011. I was newer to the HR field at the time and I quickly saw the benefits of joining this chapter. Knowing what I know now, I wish I had joined sooner! The friendships I have made and people I can lean on has been my favorite part of my experience with the chapter. I joined the Board of Directors in 2013 in the Membership Director role. I have also been able to serve as Finance Director, President and Past President.
How long have you been working in HR?
14 years
What resources do you use to stay up-to-date on HR news and trends?
My local SHRM Chapter and national SHRM are two I use most frequently.
What professional accomplishment are you the most proud of?
Earning my Master of Science in HR Development has been a significant accomplishment to me. It was challenging working through the program while also working my full-time job in HR. I was able to immediately take a lot of what I was learning and make positive changes within the company I work for.
What advice do you have for someone new to the HR field?
Network with other HR professionals and build relationships so you have a support system! Focus on creating the best culture possible in your organization. This will help you accomplish so many other things if you can get that part right.
Why should local HR professionals get involved in SHRM Topeka?
The friendships and people to lean on when you are struggling with an HR challenge have been invaluable. The professional development opportunities have also kept me up to date on the ever-changing compliance and best practices in HR.
What do you like to do in your free time?
I love spending time with family and friends and enjoy traveling, especially to the beach!
What's one thing you love about Topeka?
There is so much momentum and positive energy in the community right now which makes the future exciting.