Board Member Spotlight: Jenae Deters, Programs & Training Director - Elect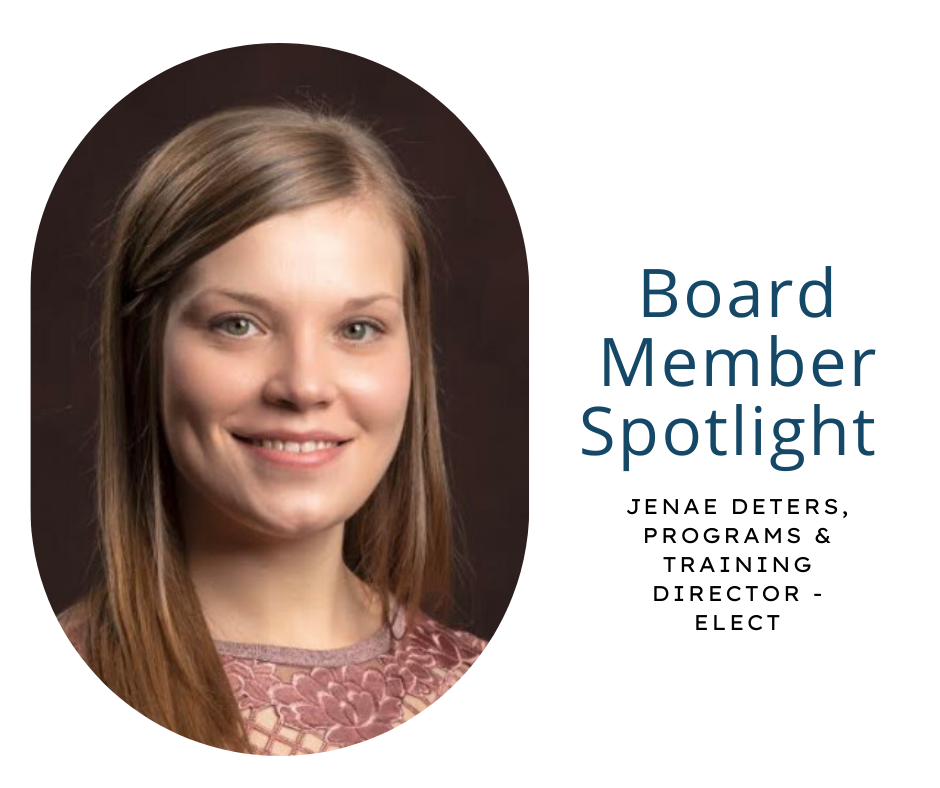 SHRM Topeka is proud to feature our 2022 Board of Directors! Learn more about Programs & Training Director - Elect Jenae Deters with our Q&A.
Tell us about your experience with SHRM Topeka.
I joined the Topeka Chapter a few years ago and after three years of being encouraged to join the board, I finally did it. I am happy to be involved with such a lovely group of people!
How long have you been working in HR?
I have been working in the HR world for roughly 8-9 years.
What resources do you use to stay up-to-date on HR news and trends?
SHRM, SHRM Topeka, I follow different companies and people on LinkedIn, Podcasts, etc.
What professional accomplishment are you the most proud of?
Obtaining my SHRM-CP designation.
What advice do you have for someone new to the HR field?
Networking, attending SHRM events being part of your local HR community!
Why should local HR professionals get involved in SHRM Topeka?
SHRM Topeka is full of great people with oodles of experience. If one person doesn't know the answer, someone else will! Having connections to bounce ideas off of or connect with is incredibly helpful and Topeka SHRM offers that!
What do you like to do in your free time?
I love traveling and am a bit of an adrenaline junkie!
What's one thing you love about Topeka?
I love that Topeka is a big town… some options of a big city without the rush hour traffic. No matter where you want to go in Topeka, you can typically get there within 15 minutes.