Event Details
August 2022 Chapter Meeting: Talent and Technology Opportunities and Risks for 2022
Date:
August 18, 2022, 11:30am – 1:00pm
Location:

The Pennant
915 S. Kansas Ave.
Topeka, KS 66612

Price:
Event Type:
iCal link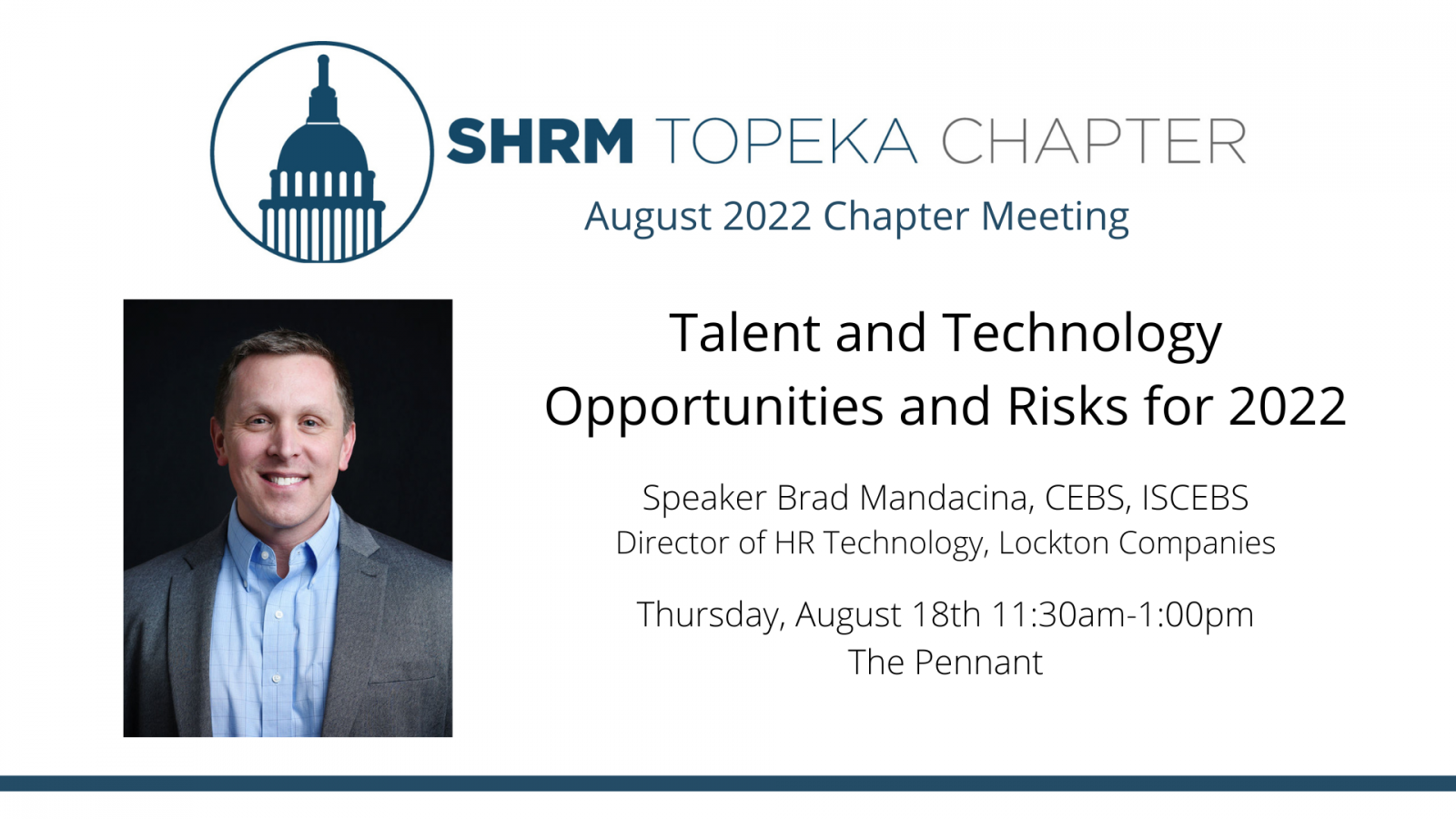 Speaker: Brad Mandacina, Director of HR Technology
Topic: Talent and Technology Opportunities and Risks for 2022
As employers emerge from pandemic slowdowns, many will get creative in how they recruit candidates. The work from anywhere culture has opened the doors to an entire global workforce that was once considered out of reach. Many employers will explore hidden talent in different sectors and be more lenient on job qualifications. For the next 12-24 months, attracting and retaining top talent will be immensely competitive and employers will need to lean on their HR teams and leverage technology to support their recruiting efforts.
Credits: Pending for 1 hour of HRCI and SHRM recertification credit
Meeting time: 11:30 a.m. to 1 p.m.
Location: The Pennant
915 S. Kansas Ave.
Topeka, KS 66612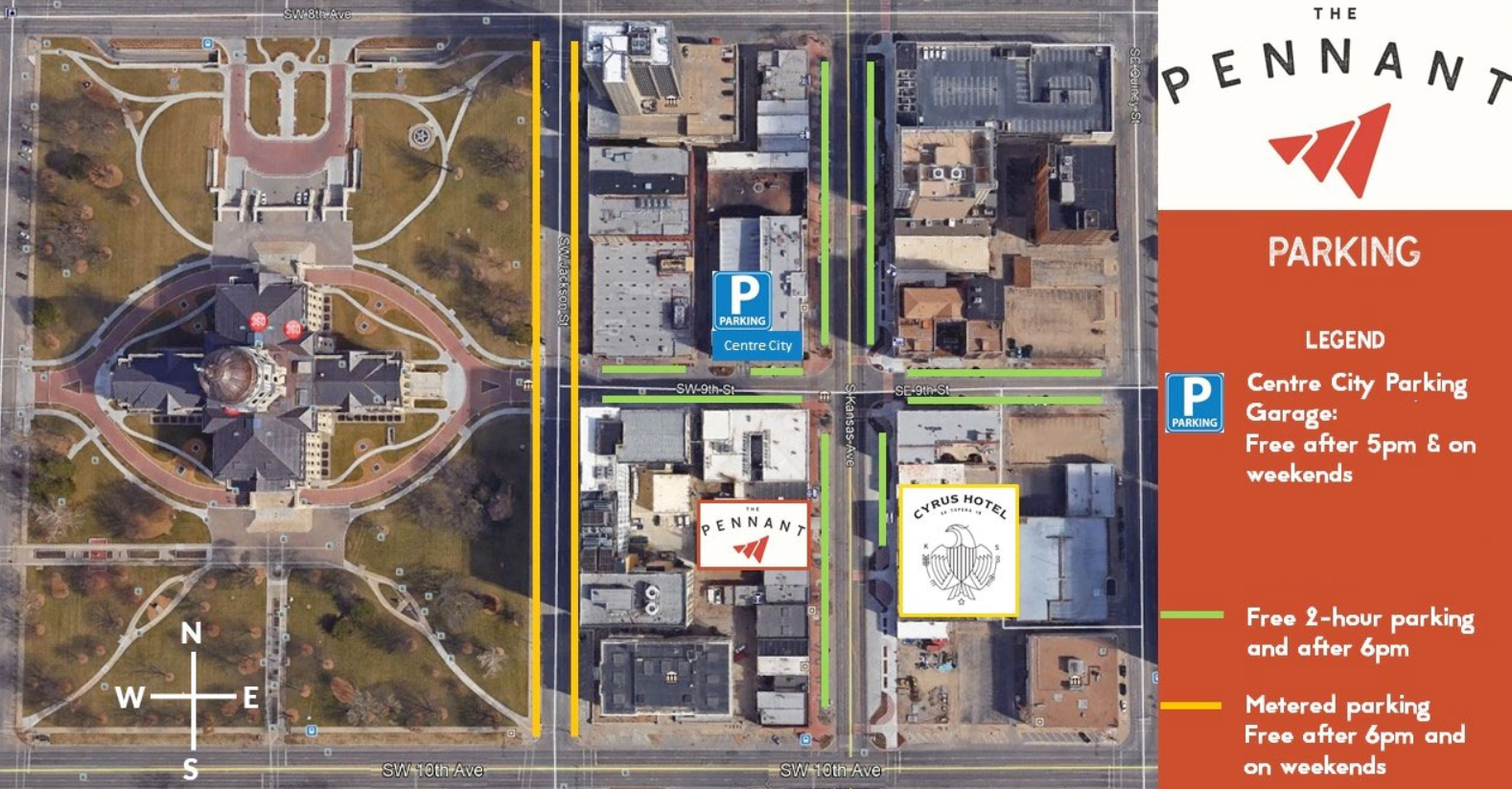 Cost: $15.00 for SHRM - Topeka Members- check payment
$20.00 for Non-SHRM Topeka Members- check payment
$16.00 for SHRM - Topeka Members- Online via Paypal +$1 Convenience fee
$21.00 for Non-SHRM Topeka Members- Online payment via Paypal +$1 convenience fee
$0.00 for Referral or Anniversary with email notification from board member
About the speaker:
Brad is the Director of Lockton's HR Tech Practice. The team helps hundreds of employers per year remove inefficiencies and manual processes, find effective ways to engage with employees, and help them become better consumers of their benefits. Brad is a keynote speaker, contributes to various industry publications, and named a top benefit technology innovator. @BradMandacina https://www.linkedin.com/in/bradmandacina/
Registration is now closed.
Thank you to our August meeting sponsor, Validity Screening Solutions!